Aggieland Property Management Services

We are a progressive, proactive property management company.
We are not just a mail drop for your rent check.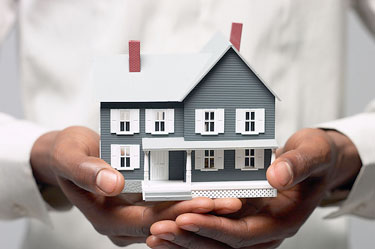 We know you have choices when it comes to who manages your rental property and we know many owners have small margins of error (if any). Small fees such as renewals, inspections, vendor markups, maintenance overrides, excessive vacancy time, under-pricing, poor advertising and poor maintenance can cost an owner hundreds (sometimes thousands) of dollars a year. You will find our services far outweigh our fees. We are also confident our services, fees and dedication to your property will out compete the competition.
Following are brief descriptions of our standard services and fees. This is not an all-inclusive list.
If your management needs include something not listed here, please contact us for a custom management program.
Market analysis - An accurate and thorough market analysis is one of the biggest steps in making and keeping your rental property as profitable as possible. We go to great lengths to get as much information as we can. We locate comparable properties that are currently available or have leased in the last 18 months. We drive by those leased and will do walk thrus on those currently available. Some companies do not physically view comparable properties causing gross errors in under pricing (loss of income) or over pricing, causing a property to be on the market longer than necessary with the price eventually being lowered anyway (again, loss of income).

Recommendations - With an accurate market analysis and knowledge of comparables, we will recommend an informed opinion of rental rate. We will also make objective recommendations about things that may be needed to help bring the property condition up to full market value. There are many little, relatively inexpensive things that can often be done to a property to make it more attractive and lease more quickly to prospective renters.

Attract qualified tenants - We will advertise your property extensively on the Internet, signs in yards and the Multiple Rental Listings (MRL). When you list your property with APM, there is no lag time bringing your property online waiting for advertising. Our in-house agents search their customer database and can often get your property exposure the same day you list with us. We do not place ads, put your property in the MRL and wait for someone else to lease your property, we aggressively pursue qualified tenants.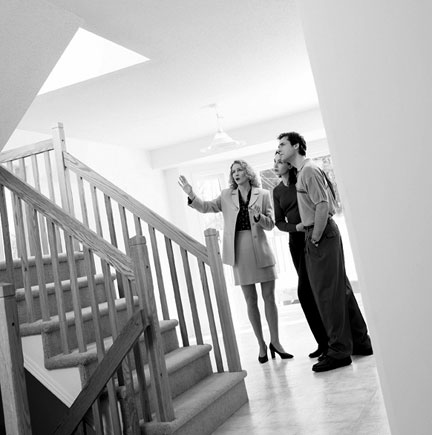 Show your property - All properties leased through us will be shown 7 days a week by licensed Realtors familiar with the Texas leasing laws. We begin marketing and showing occupied properties during the last 120 days of occupancy, after receiving 120 days notice from the current tenant. 120 day notices must be received in our office by the 1st of the month. Your property will be fully on the market and we will be trying to find you a new tenant by the 2nd. Again, minimal lag time getting your property online and we do not withhold your property from MRL to give in-house agents "first shot" at leasing it. Having good tenant relations and aggressive marketing, often we can have your property leased and a new tenant ready to move in the day after the old tenant moves out. Exceptions to this would be extensive repairs or complete paints.

Evaluate tenants - Once a prospective tenant is located, we do a thorough background check and report to you to discuss whether or not to rent to them. Our background check will include, but not be limited to, rental, credit, employment and criminal histories. We use an outside agency to run a credit, eviction and criminal history check. We call current and previous landlords and current and previous employers ourselves. We are trained to ask questions and look for inconsistencies that may indicate problem tenants.

Deposits - Our recommended property deposit amount is equal to a month's rent. It is a deposit and is not used as the last month's rent. Pet deposits, if applicable, are $400 per pet. As owner, you reserve the right to decline having pets in your property or require more/less deposit money. We hold deposit monies in an escrow account.

Lease and other documents - Once a tenant has been accepted, they meet in person with one of our representatives, in our office, and go over the TAA lease and other pertinent documents. The lease and other documents are thoroughly explained before signing. A summary page is also drawn up and signed by both tenant and representative to help prevent future misunderstandings. All documents are in triplicate with one copy going to the tenant, one going to you and one staying in our file.

Move-in inspections - We will do a complete inspection of your property before a new tenant moves in. The inspection is documented on a check sheet the tenant and representative sign to show agreement and acceptance of the properties' condition upon move-in. We also take photographs with a date stamped camera to further document condition. The pictures are kept with the file. If you would like copies of the check sheet, pictures or a video tape they are free of charge.

Maintain good tenant relations – Our goal is to be objective, courteous and professional when dealing with tenants, especially during a dispute.
Maintenance - We do not require up front money from you for a maintenance escrow fund. We will arrange maintenance and supervise the upkeep and repairs of buildings, grounds, equipment, etc. as needed. Maintenance needs are handled the same day when possible. We are available 24 hours a day, 7 days a week, for emergency maintenance. You will be notified of any repair exceeding $200 if it is not an emergency. We do not believe in or have a "preferred vendor" program and we make no money from our vendors or off of their work. You will receive the original invoice with the exact amount we paid the vendor. There are no mark-ups or overrides and we do not keep a percentage of the bill from the vendor. The only loyalty we have to our vendors is quality work at good prices. Those are the vendors we prefer. Our vendors know we are always looking and if we can get quality work for less, we will. All of our vendors are professional in appearance and services.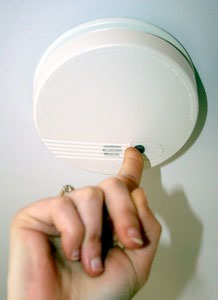 6 month inspections - Very important. We physically walk through the property (not just a drive-by). We check the smoke alarm (batteries seem to prefer living in toys), locks, air filters, etc., confirm the property is being well maintained and that the lease contract is being honored. Often times tenants overlook, don't want to bother us or don't care about small maintenance problems (leaks under sinks, loose tiles indicating water getting into the wall, etc.) that can turn into major problems. This is a scheduled visit and is not to catch "bad" tenants, but to help people be better tenants and discourage abuse of your property. By discovering maintenance or property abuse problems early, we can often save hundreds, or thousands, of dollars and get your property back on track more easily. 6 month inspections are also free of charge.

Renewals – 120 days written notice is required for tenant move out. Another market analysis to help determine the current market rate will be done at that time. This will enable maximum market time and ensure maximum occupancy. With approval from you we will re-negotiate a new lease with a current tenant.

Move-out inspections - When a tenant moves out of your property we do another thorough inspection with a date stamped camera to help document and evaluate the deposit to be returned.

Accounting – All balances will be paid by the 15th of each month. Along with your monthly rent checks or ACH transfer, we include a computer generated itemized statement showing income and expenses. At the end of the year we will also send you a 1099 tax form and year end summary to help you in preparing your tax statement. The vast majority of our owners have opted for us to ACH their funds vs sending them a check. Money is transferred directly from our bank account into yours using a secure network. The transfer shows in your account within 48 hours (often 24 hours). The vast majority of our owners have also opted for online statements vs mailed statements and invoices. The online statement is the same as the mailed statement. However, online statements are available 24/7 from any computer with internet access. The statements are available for future reference, nothing to be lost in the mail and all invoices are hyper-linked to the statement. However, if you prefer to receive a paper check, statement and invoices, that is absolutely not a problem.

Database about your property - A customized information sheet about your property is available to be faxed to prospective tenants and is faxed to cooperating agents as a matter of routine. Such things as remaining ceiling fans, window units, heaters, fridges, etc. may seem small on the surface. However, to a tenant that was shown an occupied property, signed a lease, was not told the fridge didn't stay with the property, and has a moving truck in the driveway, it's not a small matter at all. We have also designed this website to be a useful resource for both owners and tenants. Not only can people learn what to expect from us but can also access information about schools, neighborhoods, special events, crime statistics and much more through our links below.